USMC awards contract to modernize training environment for convoy operations
News
June 18, 2018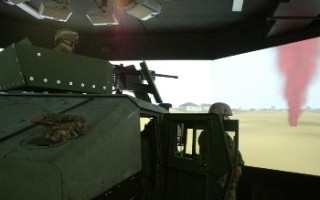 ANN ARBOR, Mich. FAAC Incorporated, a subsidiary of Arotech Corp.?s Training and Simulation Division, has won a competitive contract from Marine Corps Systems Command Program Manager Training System to modernize the U.S. Marine Corps? Combat Convoy Simulators (CCS).
The contract has a maximum duration of 57 months, with initial award funding of $17.7 million and up to an additional $11.2 million in contract options.
Under the terms of the base award, FAAC is tasked with modernizing the hardware and software of the seven currently used Marine Corps CCSs located at five sites. Contract options include installation efforts, contractor logistical support, upgrades for two U.S. Navy CCS systems, and travel and other direct costs.
According to FAAC information, the Combat Convoy Simulators are an immersive training environment for convoy operations that prepare crews to operate both vehicles and small arms weapons. The military also uses the CCSs to train on command-and-control procedures and crew response to improvised explosive device attacks, ambush attacks, evolving enemy tactics, and countermeasures.
Featured Companies