Infrared Countermeasure system completes testing
News
January 15, 2020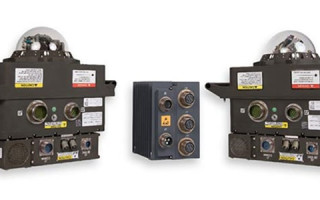 FALLS CHURCH, Va. Northrop Grumman Corporation's Common Infrared Countermeasure (CIRCM) system for the U.S. Army has completed free flight missile testing at White Sands Missile Range.
As part of this test, the CIRCM system was presented with engagements in both single and multiple shot scenarios while mounted to an aircraft that hangs from an aerial cable.
CIRCM is a lightweight countermeasure system that uses laser energy to defend rotary-wing, tilt-rotor, and small, fixed-wing aircraft against infrared threats. Its modular, open systems architecture allows it to be integrated with systems and sensors to address current and emerging threats, according to the company.