USAF announces hosting locations for upcoming B-21 aircraft
News
May 03, 2018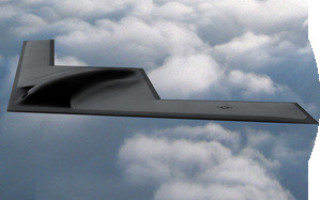 WASHINGTON. The U.S. Air Force has selected three existing bases at which the B-21 Raider will replace B-1 Lancer and B-2 Spirit aircraft beginning in the mid-2020s.
The Air Force chose Dyess Air Force Base, Texas; Ellsworth Air Force Base, South Dakota; and Whiteman Air Force Base, Missouri, as reasonable alternatives to host the new B-21 aircraft; naval officials say that using the current bomber bases will minimize operational impact, reduce overhead, maximize reuse of facilities, and minimize cost.
"Our current bomber bases are best suited for the B-21," stated Heather A. Wilson, secretary of the Air Force. "We expect the first B-21 Raider aircraft to be delivered in the mid-2020s."
The Air Force does not intend to retire the existing bombers until there are sufficient B-21s to replace them; the service has yet to determine which location will receive the aircraft first.