ZETA Family of Miniature COM-Based SBC's Provides Long-Life for Space-Critical Applications
Eletter Product
Designed for rugged, space-critical applications, Zeta provides scalability with long product life, ultra-compact size, and an unsurpassed level of I/O, including an optional complete high-quality analog and digital data acquisition subsystem.
Zeta uses interchangeable Intel-based COM Express Type 10 CPU modules in three performance options to serve a variety of price and performance needs:
Intel "Bay Trail" E3825 dual-core 1.33GHz CPU with soldered 2GB RAM
Intel "Bay Trail" E3845 quad core 1.91GHz CPU with soldered 2GB RAM
Intel "Apollo Lake" E3940 quad core 1.60GHz CPU with soldered 4GB RAM
Intel "Apollo Lake" N4200 quad core 1.1GHz (burstable to 2.5GHz) CPU with soldered 8GB RAM
Zeta provides as much as 60% reduction in size compared to boards in larger form factors offering the same performance and I/O.
Zeta's two-board COM + baseboard construction yields the highest feature density possible in a given footprint. The COM provides the core CPU functions, while the baseboard provides the I/O plus the data acquisition subsystem, power supplies, and expansion sockets. An optional daughterboard provides additional expansion sockets plus audio and digital I/O.
The data acquisition subsystem on Zeta features 16 16-bit A/D, 4 16-bit D/A, and 27 digital I/O with 3/5V logic compatibility. All features are supported by Diamond's comprehensive Universal Driver software library.
Zeta's impressive I/O list includes:
Dual Gigabit Ethernet
4 USB 2.0 Ports + 1 USB 3.0 port
4 RS-232/422/485 ports with software-programmable protocol and termination
VGA and LVDS display outputs
Optional complete 1Gigabit analog and digital data acquisition system
Optional complete analog and digital data acquisition system
Integrated wide-range 6-36V power input circuit
-40°C to +85°C
Rugged, compact SABRE mission computer systems based on the Zeta SBC are available, featuring full IP67 construction, -40°C to 85°C operation, and MIL-STD-810 shock and vibration compliance. Customization is available, including connector types/pinouts, additional I/O, and MIL-STD-704/1275 power supply.
Diamond Systems Corp.
158 Commercial Street
Sunnyvale, CA 94086
www.diamondsystems.com
[email protected]
Featured Companies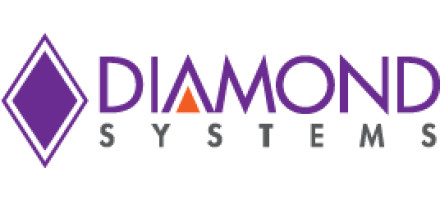 158 Commercial Street
Sunnyvale, California 94086