AI, machine learning will be critical to USSOCOM's future, official says
News
May 10, 2023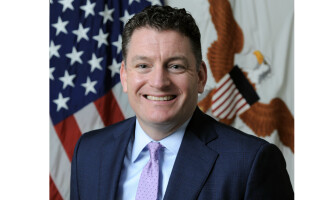 SOF WEEK 2023– TAMPA, Florida. Artificial intelligence (AI) and machine learning (ML) technologies will be crucial in equipping the U.S. Special Operations Command (USSOCOM) with a competitive edge in future years, according to Assistant Secretary of Defense for Special Operations and Low-Intensity Conflict (SO/LIC) Christopher P. Maier in his keynote address on May 10 at the 2023 SOF Week annual conference.
To address future capability development, Maier pointed to resourcing priorities jointly issued by SO/LIC and SOCOM, which form the basis of the agency's five-year program objective memorandum (POM) and the president's budget for fiscal 2024. Among these priorities is integrating data-driven technologies that leverage AI and machine learning, he said.
Maier acknowledged the challenge of operating in complex and unclear environments, stating that operators will often "lack perfect information, but still need to take decisive action." In these situations, AI and machine learning technologies can provide valuable support, making it essential for industry partners to collaborate on the development and implementation of these solutions.
"The essential relationship between SO/LIC and SOCOM [...] is defined by multi-layer collaboration and near continuous engagement from top leadership to the most junior workers levels," Maier said, who also underscored the importance of automation in maintaining enduring advantages when confronting future challenges.
When asked about the Department of Defense's investment in AI and robotics, Maier affirmed that it was vital to invest in these technologies to enhance warfighter capabilities.
He said it all starts with "appropriating a budget and executing an acquisition program -- things that are not always glamorous but are essential for us to continue to be competitive," Maier said. The technology being developed by industry partners allows SOF operators to "win each and every day," he added.
USSOCOM has been pursuing several projects in the realm of AI/ML to bolster the capabilities of Special Operations Forces. One of the top projects is the development of the Hyper-Enabled Operator (HEO) concept, which focuses on integrating advanced AI algorithms, data analytics, and communication technologies to provide SOF operators with real-time access to mission information. The HEO concept aims to reduce cognitive burden on operators by providing them with actionable intelligence and situational awareness, allowing them to make more informed decisions in complex operational environments.