Rugged Family of Managed Gigabit Ethernet Switches with up to 24 Copper Ports and 2 SFP Ports Targets Rugged, I/O-Rich, High Performance Applications
Eletter Product
Diamond Systems' Epsilon family of rugged standalone Gigabit Ethernet switches are managed Layer 2+ Ethernet switch modules offering 8, 12, 16, or 24 10/100/1000Mbps copper twisted pair ports and up to 2 small form factor pluggable (SFP) sockets in compact small form factors. They are all designed for rugged applications including industrial, on-vehicle and military.
These rugged Gigabit Ethernet switches are standalone switches that do not require any host computer interface. All switch functions are managed by a microprocessor embedded directly into the switch. The processor is accessed via an in-band web interface over one of the Ethernet ports or via an out-of-band command-line interface over an RS-232 serial port. The integrated web interface provides an intuitive GUI for use in configuring and managing all switch functionality. On-board memory holds dual application images, boot code, MAC addresses, and other parameters, and can also be used for program execution.
The switches were designed for use in vehicle and harsh environment applications. All I/O connectors are latching, providing enhanced reliability over the RJ-45 connectors used in commercial Ethernet switches. A 50% thicker PCB provides better protection against vibration in vehicle environments. The wide range input power supply is compatible with all common vehicle and industrial power sources. The -40°C to +85°C operating range makes Epsilon switches suitable for use in outdoor and vehicle applications.
Available rugged Gigabit Ethernet switches from Diamond Systems include:
Epsilon-24000 webpage
Epsilon-24000 datasheet
Diamond Systems
555 Ellis Street
Mountain View, CA 94043
[email protected]
Featured Companies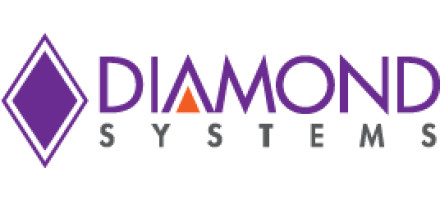 158 Commercial Street
Sunnyvale, California 94086