Edge data processing payload launched aboard SpaceX rocket
News
March 13, 2023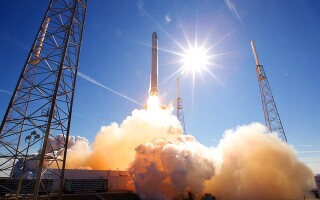 BROOMFIELD, Colorado. Ball Aerospace launched a prototype on-orbit data processing payload on Loft Orbital's YAM-5 mission board a SpaceX rocket earlier this year, Ball Aerospace announced in a statement.
The edge processing demonstration payload was built in eight months and is intended for low-Earth orbit (LEO). It includes a prototype version of Microsoft's Azure Orbital Space SDK platform, and algorithms within the payload are "able to remove clouds from the imagery that are obstructing data or prioritize downlink of data based on image content," the statement reads.
"The payload is functioning as planned and is equipped with Ball Aerospace-built Linux-based software, which features containerized applications that can be changed on-orbit, as well as real-time data processing functions," the company says.