DARPA's ARCOS goal is to create tools & process to expedite software certification
News
May 06, 2019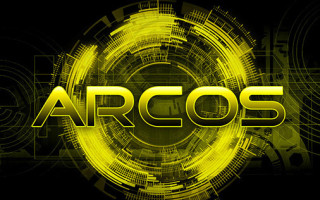 ARLINGTON, Va. The Defense Advanced Research Projects Agency (DARPA) developed the Automated Rapid Certification Of Software (ARCOS) program, which aims to create tools and a process that would allow for the automated assessment of software evidence and provide justification for a software?s level of assurance that is understandable.
The programs looks to leverage the recent advances in model-based design technology, "Big Code" analytics, mathematically rigorous analysis and verification, as well as assurance case languages, to develop a capability to automatically evaluate software assurance evidence to enable certifiers to rapidly determine that system risk is acceptable.
"Software requires a certain level of certification – or approval that it will work as intended with minimal risks – before receiving approval for use within military systems and platforms," said Dr. Ray Richards, a program manager in DARPA's Information Innovation Office (I2O). "However, the effort required to certify software is an impediment to expeditiously developing and fielding new capabilities within the defense community."
To create this automated capability, ARCOS will explore techniques for automating the evidence generation process for new and legacy software; create a means of curating evidence while maintaining its provenance; and develop technologies for the automated construction of assurance cases, as well as technologies that can validate and assess the confidence of an assurance case argument. The evidence generation, curation, and assessment technologies will form the ARCOS tools and processes, working collectively to provide a scalable means of accelerating the pathway to certification.
Throughout the program's expected three phases, evaluations and assessments will occur to gauge how the research is progressing. ARCOS researchers will tackle progressively more challenging sets of software systems and associated artifacts. The envisioned evaluation progression will move from a single software module to a set of interacting modules and finally to a realistic military software system.
Interested proposers will have an opportunity to learn more during a Proposers Day on May 14, 2019. For details about the event, including registration requirements, please visit: https://www.fbo.gov/index?s=opportunity&mode=form&id=6a8f03472cf43a3558456b807877f248&tab=core&_cview=0
Featured Companies
675 North Randolph Street
Arlington, VA 22203-2114