Small Form Factor SBCs Feature Built-In Ruggedness for High Reliability and Harsh Environment Applications
Eletter Product
Designed with rugged, space-critical applications in mind, Diamond's SBCs provide reliable solutions for embedded computing designs in harsh environments. While ruggedization (enhancements added after the board is built) is an option offered by many vendors, VENUS and ARIES are examples of Diamond's approach to designing rugged solutions from the start. Here are some built-in rugged features Diamond implements to ensure reliable high temperature performance, increased immunity from shock & vibration, and extended overall reliability:
| | |
| --- | --- |
| Rugged Feature | Benefit |
| 1. -40°C to +85°C operating temp | Reliable processor and component performance in extreme temperatures. |
| 2. Additional mounting points | Additional mounting points provide additional security and reliability in overall system. |
| 3. Soldered down memory | Greater rigidity to minimize the possibility of solder joint failure from vibration. |
| 4. Bottom-mounted heat spreader | Improves overall system reliability by lowering the temperature without a fan; also allows easier I/O expansion without compromising heat dissipation. |
| 5. Thicker PCB | The 50% thicker PCB provides rigidity and protection from shock & vibration. |
| 6. Latching connectors | Eliminates the need for application of adhesives after system assembly and simplifies service. |
The VENUS and ARIES SABRECOM systems provide increased rugged, space-critical options for embedded designs in harsh environments over already rugged VENUS and ARIES board-level solutions with the rugged IP67 constructed enclosure and compliancy to MIL-STD-810 specifications. Customization capabilities include connector type and pinout, paint type and color, compliance to MIL-STD-461, MIL-STD-704, and/or MIL-STD-1275, and removable flash storage.
Product
SabreCom ARS
SabreCom VNS
Processor Options
"Bay Trail" E3845
quad core 1.91GHz
"Skylake" Core i7-6600U
quad core 2.6GHz
Single-Board Computer
Aries
Venus
System Size
7.8"W x 6.9"D x 2.6"H
7.8"W x 6.9"D x 2.6"H
Operating System Support
Windows 7 32/64-bit
Ubuntu 14.04 LTS 32-bit
Windows 10 64-bit
Ubuntu 16.04 LTS 64-bit

Diamond Systems
158 Commercial Street
San Jose, CA 95119
[email protected]
Featured Companies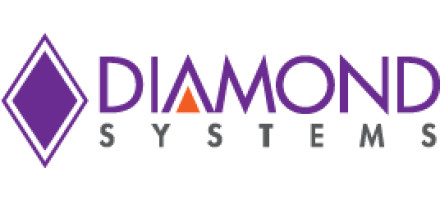 158 Commercial Street
Sunnyvale, California 94086