Israeli Arrow Weapon System flight test completed with MDA
News
August 02, 2019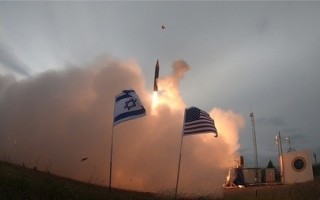 KODIAK, Alaska. The Israel Missile Defense Organization (IMDO) of the Directorate of Defense Research and Development (DDR&D) and the U.S. Missile Defense Agency (MDA) completed a flight test campaign with the Arrow-3 Interceptor missile.
Flight Test Arrow-01 demonstrated the Israeli Arrow Weapon System's ability to conduct a high altitude hit-to-kill engagement. According to the agency, interceptor tests were conducted that destroyed target missiles. These tests were conducted at Pacific Spaceport Complex-Alaska in Kodiak, Alaska.
The Arrow-3 Interceptor demonstrated an engagement capability against the exo-atmospheric target during the test. Although not part of the Israeli architecture, a U.S. AN-TPY2 radar participated in the test. Preliminary analysis indicates that test objectives were achieved, claimed agency officials.
The Arrow Weapon System is a central part of Israel's defense system. The defense system is based on four operational layers: Iron Dome Defense System, David's Sling Weapon System, the Arrow-2, and the Arrow-3.