Rugged small form factor router running Cisco IOS released by X-ES
News
May 15, 2012
MIDDLETON, Wis. Cisco officials selected Extreme Engineering Solutions (X-ES) to host the Cisco IOS IP Routing software on the X-ES SFFR, a rugged small form factor router. The router enables mobile ad hoc networking for military and emergency response applications.
The X-ES SFFR router integrates the Cisco IOS IP Routing Software Release 15.2GC with Cisco Mobile Ready Net features to enable secure voice, video, and data communications to stationary and mobile network nodes over wired and wireless links. It can combine with UHF, VHF, Wi-Fi ,and other radio that do not require a connection to a central infrastructure. Cisco Mobile Ready Net enables mobile ad hoc networking and Radio Aware Routing (RAR) with Dynamic Link Exchange Protocol (DLEP).
Training costs can be expensive so X-ES military customers want solutions that do not require extra training such as the SFFR, which runs the exact version of Cisco IOS that IT professionals are using in their office, says Bret Farnum, X-ES Vice President of Sales and Marketing. This enables expansion of their networks without re-training to equipment, personnel, and facilities located at the edge of the network such as warfighters on the battlefield, natural disaster mobile command centers, and mines and drilling platforms.
The SFFR device, which comes in convection-cooled or conduction-cooled enclosures, is less than 72 cubic inches and weighs 3.5 pounds. The router has low Size, Weight, and Power (SWaP) features and can be added to nearly any available vehicle or aircraft surface in harsh environments. It has an integrated MIL-STD-704 28V DC power supply with MIL-STD-461 E/F EMI filtering; an operating temperature range of -40 to 85 degrees Celsius; and is qualified to MIL-STD-810 environmental and MIL-STD-461 EMI.
Other SFFR features include: four integrated 10/100/1000 Ethernet ports available via RJ-45 connectors or D38999 connectors; a small footprint - 4.88 in. (W) x 1.90 in. (H) x 7.70 in. (L) = 71.4 in.; Cisco Unified Communications Manager Express (CME) support; on-board hardware acceleration and hardware encryption; integrated threat control using Cisco IOS Firewall, Cisco IOS Zone-based Firewall, Cisco IOS Intrusion Prevention System (IPS), and Cisco IOS Content Filtering; and identity management using authentication, authorization, and accounting (AAA), and public key infrastructure.
For more information, visit www.xes-inc.com.
Featured Companies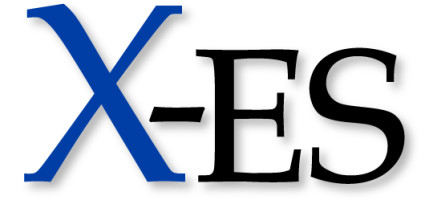 9901 Silicon Prairie Parkway
Verona, Wisconsin 53593