What capabilities can next-generation drones provide to SOF teams?
News
May 11, 2023
SOF WEEK 2023 -- TAMPA, Fla. Defense and commercial companies are showcasing several cutting-edge uncrewed aerial systems (UASs) at the SOF Week 2023 exhibition, as the companies aim to fill capabilities gaps and meet the often-unique needs of Special Operations Forces teams.
Some of the UAS solutions displayed at the show feature improved video and audio capabilities in addition to rugged designs built to endure challenging environments.
Aerial intelligence company Red Cat introduced the Teal 2 UAS, a small technical ISR [intelligence, surveillance, and reconnaissance] small UAS designed to enable high-resolution, real-time video on short-range missions. Company officials assert that the Teal 2 can be deployed with combat soldiers, police officers, firefighters, wildlife managers, and industrial inspectors. Teal 2 can fly for about 30 minutes and reach as far as 5 km (3.1 miles). It also enables computer vision, object tracking, identification and tagging, and photogrammetry 3D mapping. (Figure 1.)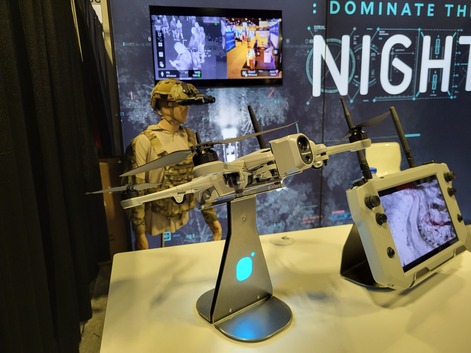 [Figure 1: Teal 2 is a small technical ISR UAS intended to provide high-resolution, real-time video for short-range missions (as far as 5 km/3.1 miles). Photo credit: Flavia Camargos Pereira.]
Stan Nowak, VP of marketing for Red Cat, explains that the Teal 2 carries cutting-edge components and apps from various manufacturers and "has the highest-resolution thermal imaging of any drone in its class," with the ability to support nighttime military operations. "This is a rucksack-portable, packable aircraft able to be pushed out to see over the next hill. We also provide multivehicle control where, through one ground station, you can fly four vehicles at a time, each doing separate missions."
Red Cat is offering a UAS similar to Teal 2 to the U.S. Army as part of the service's Short-Range Reconnaissance System Platform efforts, a program that the Army is facilitating in order to develop inexpensive, rucksack-portable, vertical take-off and landing (VTOL) solutions that can give users a rapidly deployed ISR capability to provide situational awareness.
"We are doing a special configuration for the Army because they have a specific set of requirements. But it is similar to Teal 2 in the form factor," Nowak reveals.
Red Cat's SOF Week demos also include the Skypersonic UAS (see image above), a ready-to-fly product suitable for use in extreme conditions and ultratight spaces. The drone itself is enclosed and protected by a very light external cage that allows it to be bumped on any surface without damage. This small drone carries a tiltable camera with FPV 1080p 60FPS latency-free video transmission for piloting and a 4K camera for onboard recording. The system is also fitted with multicluster LEDs that enables deployment of the small craft in complete darkness.
Another small UAS demonstrated at SOF Week is an improved version of Teledyne FLIR's Black Hornet nano drone: This updated small UAS is equipped with the Anura tactical artificial intelligence (AI) assistant product from Primordial Labs. The AI capability enables users to soldiers to communicate with UASs and give them tasks via intuitive voice commands, using a common language. (Figure 2.)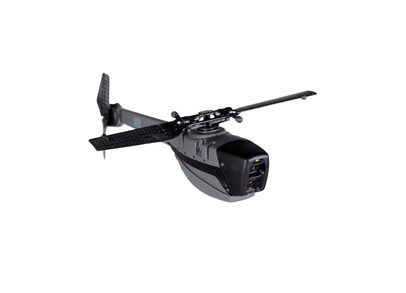 [Figure 2: Teledyne FLIR's Black Hornet nano-UAS was demonstrated at SOF Week with a voice-command capability. Photo credit: Teledyne FLIR.]
The Black Hornet is able to navigate in GPS-denied environments, enabling the warfighter to maintain situational awareness and conduct threat detection and surveillance. Weighing just 32 grams (1.12 ounces), it is nonetheless equipped with two sensors, a controller, and a display. Additional features on the Black Hornet include an improved encrypted military-approved digital datalink, coordinated communications and imagery for beyond-line-of-sight (BLOS) operations, and the ability to be integrated into the Android Tactical Assault Kit (ATAK).