Airbus/IBM venture designing first AI assistant for astronauts
News
February 28, 2018
BREMEN, Germany. Airbus and IBM are developing CIMON (Crew Interactive MObile CompanioN), an artificial intelligence (AI)-based assistant for astronauts for the DLR Space Administration in Germany (The German Aerospace Center [German: Deutsches Zentrum f?r Luft- und Raumfahrt or DLR] is the national center for aerospace, energy and transportation research of the Federal Republic of Germany.)
The technology demonstrator, which is the size of a volleyball and weighs around 5 kg (about 11 pounds), will be tested on the ISS by ESA astronaut Alexander Gerst during the European Space Agency's Horizons mission between June and October 2018.
CIMON is designed to support astronauts in performing routine work, including displaying procedures or helping crew with problem-solving courtesy of its "neural" AI network and ability to learn. It uses Watson AI technology from the IBM cloud. With CIMON, according to Airbus, crew members can do more than just work through a schematic view of prescribed checklists and procedures; they can also engage with the assistant, as it has a face, voice, and artificial intelligence. CIMON is intended to make work easier for the astronauts when carrying out everyday routine tasks, helps to increase efficiency, facilitates mission success, and improves security, as it can also serve as an early warning system for technical problems.
CIMON's Watson AI was trained using voice samples and photos of Alexander Gerst, while procedures and plans of the Columbus module of the International Space Station were loaded into the database. Astronaut Gerst also had input into the selection of CIMON's screen face and computer voice so that he, too, could "be friends" with his electronic colleague.
"In short, CIMON will be the first AI-based mission and flight assistance system," said Manfred Jaumann, Head of Microgravity Payloads from Airbus. "We are the first company in Europe to carry a free flyer, a kind of flying brain, to the ISS and to develop artificial intelligence for the crew on board the space station." Jaumann also described the pioneering work done in the area of manufacturing, with the entire structure of CIMON, which is made up of plastic and metal, created using 3-D printing.
Once the functional testing of the system has been completed, Gerst will work with CIMON in space three times: They will experiment with crystals, work together to solve a Rubik's cube, and perform a complex medical experiment using CIMON as an "intelligent" flying camera.
Featured Companies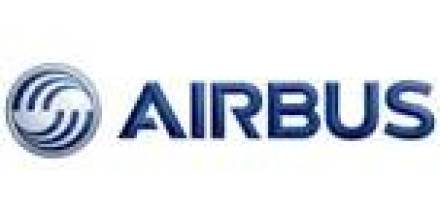 2550 Wasser Terrace, Suite 9000
Herndon, VA 20171