Comms
March 27, 2015
ANNAPOLIS, Md. Rockwell Collins won a seven-year contract to provide oceanic data link (ODL) service to the Federal Aviation Administration (FAA), that will will enable real-time data communications between air traffic controllers and pilots.
Avionics
March 26, 2015
WASHINGTON. DARPA selected three companies for the Aircrew Labor In-Cockpit Automation System (ALIAS) contract to test out phase one capabilities. ALIAS looks to have a tailored, drop-in, and removable kit that will enable high levels of automation, resulting in reduced pilot workload, increased mission performance, and improved aircraft safety.
Avionics
March 26, 2015
CEDAR RAPIDS, Iowa. Tests were completed on NATO Airborne Warning and Control System (AWACS) aircraft flying with the Rockwell Collins Flight2 avionics system.
Comms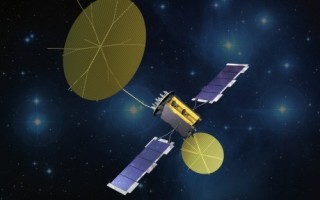 March 25, 2015
FAIRFAX, Va., General Dynamics completes test of Mobile User Objective System (MUOS) satellite communications. The built-in four-channel Digital Modular Radios (DMR) completed voice calls and data transmission to and from DMR to an Army AN/PRC-155 two-channel Manpack radio using the MUOS satellite and ground station simulators.
Radar/EW
March 17, 2015
ASHBURN, Va. Curtiss-Wright Defense Solutions released the MPMC-9355-0002 Multi-Platform Mission Computer, which has as many as four Core i7 single board computers (SBCs) connected by Layer 2 Ethernet switch and PCIe with an optional graphics engine.
Radar/EW
March 16, 2015
NORFOLK, VA – Five E-2D Advance Hawkeyes begin their first deployment this month aboard the carrier USS Theodore Roosevelt (CVN 71), with new radar and enhanced computer processing capabilities.
Unmanned
March 13, 2015
DULLES, Va. Raytheon won a U.S. Air Force contract to deliver aircraft integration and life cycle technical support on an advanced bomb carriage and the release system for aircraft. The Joint Miniature Munitions Bomb Rack Unit (JMM BRU) work will enable the Air Force and U.S. Navy to operate with fewer aircraft.
Unmanned
March 12, 2015
BETHESDA, Md. Lockheed Martin engineers performing a field test of the company's Advanced Test High Energy Asset (ATHENA) – a 30-kilowatt fiber laser weapons system disabled the engine of a small truck and burned right through the engine manifold in only seconds.
Radar/EW
March 11, 2015
LINTHICUM, Md. Northrop Grumman Corp. officials grant-ed GE Intelligent Platforms a license to use Northrop Grumman's AFT (air-flow-through) cooling technology that is used to improve the cooling of high-power electronics.