Precision timing part for GPS acquisition and locking from SiTime
Product
February 17, 2023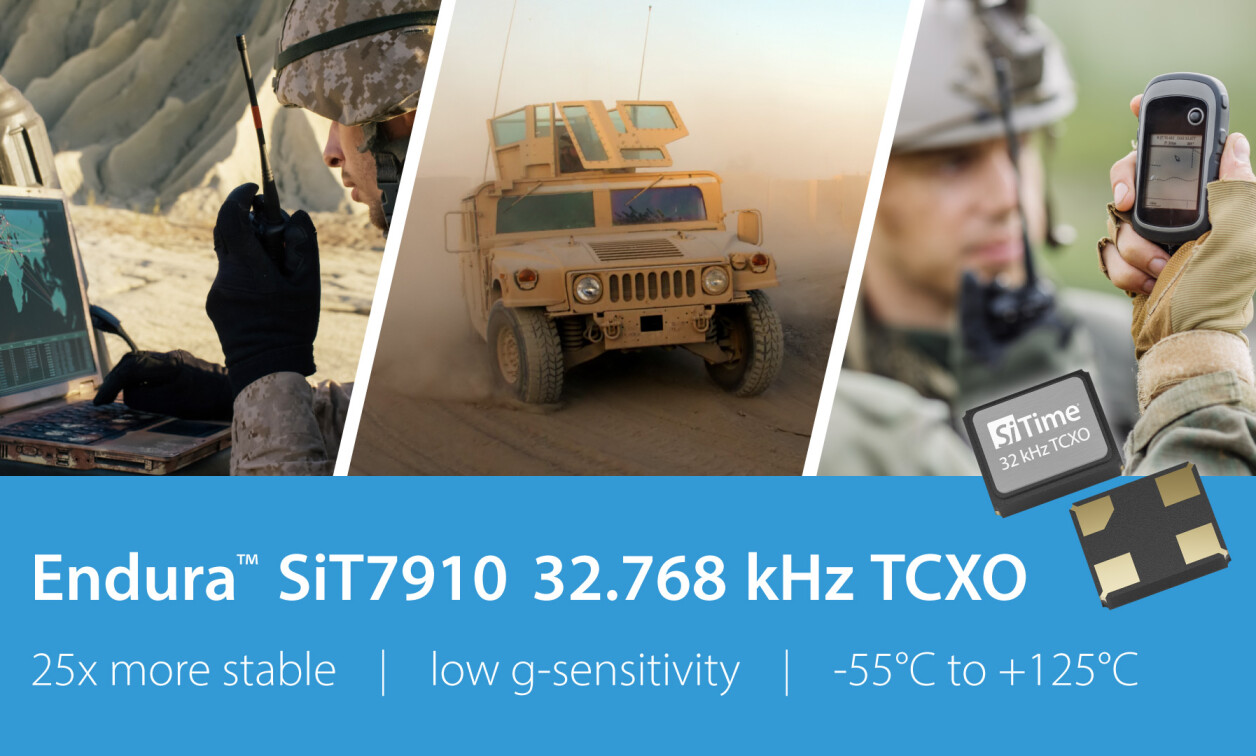 SANTA CLARA, Calif. Precision timing company SiTime Corp. announced SiT7910, a 32 kHz MEMS Super-TCXO for use in GPS signal acquisition and locking that the company says sets a new performance benchmark for timekeeping components in electronics.
The SiT7910 -- part of the rugged SiTime Endura family of products for aerospace and defense applications -- can be used for ruggedized handheld radios, ground vehicles, and sensors to acquire and lock to GPS more quickly and securely with 25 times higher precision.
SiTime's product literature cites the SiT7910's specs:
· 32.768 kHz frequency
· ±0.2 ppm frequency stability over -55°C to +105°C temperature range, up to 25x better than legacy quartz technology. The device maintains 1 second of accuracy for one year, vs. legacy quartz devices that can only maintain it for one to 14 days.
· Best-in-class 20 ppb/g g-sensitivity for resilience in high-vibration environments
· Ultra-low power consumption, typically 6.0 µA, for use in portable aerospace and defense electronics
· ±5 ppm frequency aging over 20 years, maintains device performance over decades
· 1.62 V to 3.63 V operating supply voltage range for design flexibility
· Small 2.5 x 2.0 mm package for space-constrained applications
· Pb-free, RoHS, and REACH compliant