SabreCom Rugged Mission Critical Computers
Eletter Product
Complete Computing Solutions for Harsh Environments
The SabreCom series of mission computer systems are based on Diamond's line of rugged, I/O-rich single board computers and COM-based SBCs, offering an attractive combination of features, ruggedness, and economy.
Key highlights:
Choice of Intel Skylake Core i7, Bay Trail, or Apollo Lake processors
Embedded Windows and Linux OS
Full IP67 rating and MIL-STD-810G compatibility
Ideal for vehicle and other harsh environment applications
Standard configurations offering quick turn solutions based on proven designs
SabreCom architecture supports quick and low-cost customization with the addition of PC/104 and PCIe MiniCard I/O modules
Optional MIL power supply with MIL-STD-461, 704, and 1275 compatibility
All models include 4 serial ports with RS-232/422/485 capability, dual gigabit Ethernet, VGA and/or LCD and/or HDMI display, USB 2.0 / 3.0 ports, and GPIO.
Available Models:
SabreCom solutions come complete with integrated single-board computers or computer-on-module(COM) options. For a full list of features found in these models visit our SabreCom web page.
Product
SabreCom
ARS
SabreCom
VNS
SabreCom
ZTA
Processor Options
BayTrail E3845
Skylake Core i7-6600U
BayTrail E3815; Apollo Lake E3940/N4200
Single-Board Computer
Aries
Venus
Zeta
Integrated DAQ
Analog + Digital
Digital
Analog + Digital
Expansion
PC/104+ ISA & PCI 1x PCIe/USB MiniCard
OneBank-Plus: PCI-104 & PCIe/104 2x PCIe/USB MiniCard
1x PCIe/USB MiniCard Daughterboard offers 2nd MiniCard socket
Size
Type II
Type II
Type I
Operating System Support
Windows 7
Ubuntu 16.04 LTS
Windows 10
Ubuntu 16.04 LTS
Windows 7(E3815)
Windows 10 (E3940/N4200)
Ubuntu 16.04 LTS
Diamond Systems Corp.
Sunnyvale, CA 94086
www.diamondsystems.com
Featured Companies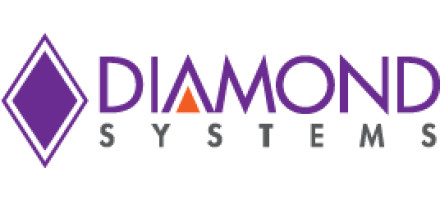 158 Commercial Street
Sunnyvale, California 94086