Extreme Engineering Solutions' XPand6215 is an Intel Xeon D-1500 Processor-Based Rugged Small Form Factor (SFF) COTS System with Xilinx Kintex? Ultrascale? FPGA
Eletter Product
The XPand6215 by Extreme Engineering Solutions (X-ES) is a Commercial-Off-the-Shelf (COTS) rugged system based on the Intel® Xeon® D-1500 family of processors and the Xilinx Kintex® Ultrascale™ FPGA. With multiple high-speed fiber-optic interfaces on the front panel, this system delivers impressive bandwidth and performance for a wide range of signal processing applications.
XPand6215 is one of many of Extreme Engineering Solutions' high-performance rugged, embedded computing systems.
Features
Small Form Factor (SFF) sub-½ ATR system
Includes one XPedite7670 Intel® Xeon® D-1500 family processor-based 3U VPX-REDI SBC
Includes one hosted XPort3305 XMC with one 10 Gigabit Ethernet interface
Includes one XPedite2570 Xilinx Kintex® Ultrascale™ FPGA module with FireFly connectors
One 10GBASE-SR Ethernet port
Twelve 10.3125 Gb/s optical transmitter links
Twelve 10.3125 Gb/s optical receiver links
Two 10/100/1000BASE-T Gigabit Ethernet SBC ports
Two USB 2.0 SBC ports
Four RS-232/422/485 SBC ports
44 FPGA LVDS pairs
Supports one removable memory module
Certificate of Volatility with read/write enable hardware discrete
MIL-STD-461E/F, MIL-STD-810, MIL-STD-704F qualified
Convection- and conduction-cooled, environmentally sealed chassis
Integrated 28 VDC power supply
Maximize Performance with Embedded Modules from X-ES
The XPand6215 is a Small Form Factor (SFF) system comprised of two 3U VPX modules. In the first slot, the XPedite7670 single board computer features an Intel® Xeon® D-1500 (formerly Broadwell-DE) processor, offering up to 16 Xeon®-class cores in a single, power-efficient System-on-Chip (SoC) package. The XPedite7670 hosts an XPort3305 10 Gigabit Ethernet XMC module, which provides a 10GBASE-SR Ethernet port through a fiber connector on the XPand6215 front panel.
Eight lanes of PCI Express Gen3 connect the XPedite7670 to the XPedite2570 in the second slot. This high-performance, reconfigurable FPGA processing module is based on the powerful Xilinx Kintex® Ultrascale™ XCKU115 FPGA. The XPedite2570 provides twelve high-data-rate, protocol-independent fiber-optic transmitters and receivers, accessible through a second fiber connector on the XPand6215 front panel.
Designed to Meet Rigorous Defense Standards
This fully rugged system is designed to meet the rigorous standards of MIL-STD-810 and DO-160, while integrating the latest power-saving and performance-enhancing technology.
About Extreme Engineering
Extreme Engineering Solutions, Inc. (X-ES), a 100% U.S.A.-based company, designs and manufactures Intel® and NXP (formerly Freescale)-based single board computers, networking products, storage products, power supplies, and system-level solutions for embedded computing customers. For further information on X-ES products or services, please visit our website: www.xes-inc.com, call +1 (608) 833-1155, or email us at [email protected].
Featured Companies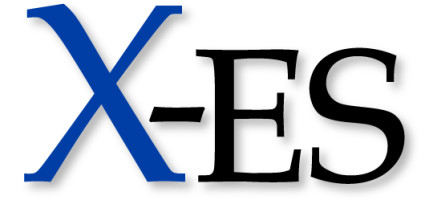 9901 Silicon Prairie Parkway
Verona, Wisconsin 53593