GA-ASI to host grand opening of UAS training facility
News
August 08, 2017
GRAND FORKS, N.D. General Atomics Aeronautical Systems, Inc. (GA-ASI) is hosting the grand opening of its Flight Test and Training Center?s new permanent hangar at the Grand Sky Unmanned Aircraft System (UAS) Business Park near Grand Forks, N.D., on August 21.
GA-ASI -- the maker of such remotely piloted aircraft (RPA) systems as the Predator and Reaper -- offers training for UAS/RPI pilots operating their aircraft, both military personnel and civilians.
At the time of the facility's groundbreaking in 2015, GA-ASI stated that it planned to leverage U.S. government-approved syllabi, partner with a local university, and draw on the expertise of leaders in the training and simulation industry to facilitate the academic and ground-based UAS training programs.
Dignitaries scheduled to attend the grand opening of the facility include Linden Blue, the CEO of GA-ASI; David Alexander, President, Aircraft Systems, GA-ASI; and Sen. John H. Hoeven III of North Dakota.
The Grand Sky UAS Business Park development, a 217-acre business and aviation park that focuses on the UAS industry in North Dakota and the U.S., is located on Grand Forks Air Force Base.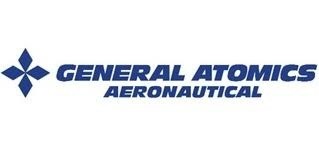 Featured Companies
14200 Kirkham Way
Poway, CA 92064