Netherlands will spend $1 billion-plus on AH-64 Apache fleet modernization
News
October 03, 2018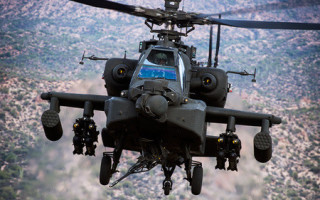 GILZE-RIJEN AIR BASE,Netherlands. Mich?le Hizon, the Defense Security Cooperation Agency Principal Director for Security Assistance, and Barbara Visser, State Secretary of Defense for the Netherlands, have signed a Letter of Offer and Acceptance (LOA) for the modernization of the Dutch fleet of AH-64D Apache combat helicopters under the Foreign Military Sales program.
The LOA -- valued at more than $1 billion -- calls for the modernization of 28 AH-64D helicopters and training of Dutch pilots at Ft. Hood, Texas.
Defense Security Cooperation Agency officials say that following years of budget cuts, the Netherlands is increasing its defense spending and providing for more defense modernization and innovation; the Dutch government intends to reach the NATO Wales Summit defense spending target of two percent of the country's gross national product by 2024.
Featured Companies