Rockwell Collins continues to modernize military test ranges in second production lot contract
News
April 11, 2017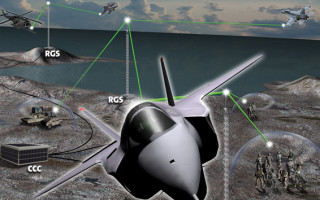 CEDAR RAPIDS, Iowa. Rockwell Collins will support the second production lot of the Common Range Integrated Instrumentation System (CRIIS) for upgrading Air Force, Navy and Army test ranges under a Department of Defense (DoD) contract worth an estimated $21 million.
This second production lot will help complete range installations and activations at Eglin Air Force Base (AFB), Edwards AFB, Naval Air Station (NAS) Patuxent River, White Sands Missile Range, Nellis AFB, Naval Air Weapons Station (NAWS) China Lake, and NAS Point Mugu. The next-generation test range instrumentation system will replace legacy range systems including Advanced Range Data System (ARDS) and Air-to-Air Range Infrastructure (AARI) systems in use at major U.S. military ranges.
"With multi-level security and data link capabilities, the F-35 and other fighter aircraft will be able to perform several missions in a single day by transferring connectivity to multiple ranges versus a traditional test mission which consists of an exclusive base-to-aircraft data link," says Troy Brunk, vice president and general manager, Communication, Navigation and Electronic Warfare Solutions for Rockwell Collins.
For example, an F-35 stationed at Edwards AFB can take off in the morning, fly to White Sands Missile Range for range-specific testing and then continue on to Nellis AFB, NAWS China Lake, the sea range located at NAS Pt. Mugu and return to Edwards AFB at the end of the day all while transferring its data connection securely to each range system. The CRIIS system will support developmental and operational testing with the named test ranges, and is ready to support F-15, F-16, and F/A-18, F-22 and F-35 in live, virtual and constructive test scenarios.
The CRIIS program fulfills DoD's vision of common test and training infrastructure for improved operational realism by providing real-time tracking of air exercise participants up to approximately 350 nautical miles (line of sight plus relay); accurate time, space, position information under highly- dynamic aircraft conditions and an extended area control of air, land and sea participants. It also offers an open architecture design to support range flexibility; multiple independent levels of security architecture; standardization of interface protocols including test and training enabling architecture; software-defined radio for waveform and frequency agility; and supports synthetic threats and forces.
Production work will be performed at Rockwell Collins facilities in Richardson, Texas, and Cedar Rapids, Iowa.
Read more on military training:

Discrete vs distributed: Transforming military training and simulation systems
Demand rising for military simulation & training tech, virtual reality tools, and head-worn displays
Army tasks Charles River Analytics to build VR/AR training interface