Cybersecurity support contract for USMC signed with Concurrent Technologies
News
June 10, 2020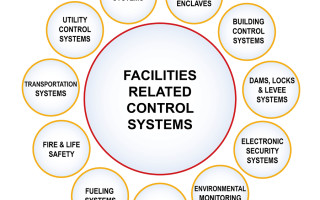 JOHNSTOWN, Penn. Concurrent Technologies Corporation (CTC) has agreed to a contract modification worth $2.75 million with the U.S. Marine Corps Installations Command (MCICOM) to continue to provide functional and technical programmatic support for securing the Marine Corps' Facility Related Control Systems (FRCS). The most recent accord is the second of two option periods on the original contract -- awarded in March 2018 -- and runs through March 2021.
CTC and a small business subcontractor provide the MCICOM with highly specialized technical, analytical, and investigative resources and expertise in FRCS and comprehensive assessment services.
The FRCS program consists of 350+ systems including utilities, energy, fueling, fire and life safety, electronic security, and other platforms associated with the operation of an installation; according to CTC officals, the team provides a wide array of programmatic support to include business process reengineering; data analysis and policy support; assessments; communication and outreach; inventory and accounting; and community of practice support.