Extreme Engineering Solutions' XPand6212 is an Intel Xeon D-1500 Family Processor-Based Rugged Small Form Factor (SFF) COTS System with 14-Port Gigabit Ethernet Switch & Router with Cisco IOS?
Eletter Product
The XPand6212 by Extreme Engineering Solutions (X-ES) a true Commercial-Off-The-Shelf (COTS) rugged system based on the Intel® Xeon® D-1500 family (formerly Broadwell-DE) processors and a Gigabit Ethernet switch hosting an XPedite5205 Cisco IOS® Gigabit Ethernet Embedded Services Router.
XPand6212 is one of many of Extreme Engineering Solutions' rugged embedded system which support highly secure, embedded single board computers.
Features
11 10/100/1000BASE-T Gigabit Ethernet switch ports
Three 10/100/1000BASE-T Gigabit Ethernet router ports
Two 10/100/1000BASE-T Gigabit Ethernet SBC ports
Includes one XPedite7670 Intel® Xeon® D-1500 family based 3U VPX SBC
Includes one XChange3013 Gigabit Ethernet switch with Layer 2/3 management
XPedite5205 is NIST FIPS 140-2 Overall Level 1 validated on certificate #2242 and NIAP Common Criteria Certified
Layer 2 switching and Layer 3 routing managementwith extensive IEEE protocol and IETF RFC support (optional)
VICTORY Infrastructure Switch and Router support (optional)
Small Form Factor (SFF) sub-½ ATR system
Conduction- or convection- cooled chassis
Integrated 28 VDC power supply
MIL-STD-461E/F, MIL-STD-810, MIL-STD-704F qualified
Environmentally sealed
Circular connector support
Maximize Performance with Embedded Modules from X-ES
With a compact design, the XPand6212 maximizes processing and networking performance while minimizing SWaP. The XPand6212 provides a SWaP-optimized alternative to traditionally larger slot-based systems; it is an actual Small Form Factor (SFF) system based on COTS 3U VPX modules.
The XPand6212's first slot supports the XPedite7670 Intel® Xeon® D-1500 family based 3U VPX SBC. The XPand6212's second slot supports the XChange3013 3U VPX Gigabit Ethernet switch. The XChange3013 can be configured as a fully managed Layer 2 switch or Layer 3 router. The XChange3013 delivers full wire-speed across all of its ports and supports jumbo packets up to 12 kB. It supports IPv6, Energy Efficient Ethernet (EEE), and a comprehensive set of IETF RFCs and IEEE protocols. The XPedite5205 Cisco IOS® Router XMC can be installed on the XChange3013 to provide highly secure data, voice, and video communications to stationary and mobile network nodes.
Designed to Meet Rigorous Defense Standards
The XPand6212 supports the rear I/O from the installed VPX modules with two 130-pin circular connectors. This fully ruggedized system is designed to meet the rigorous standards of MIL-STD-810 and DO-160, while integrating the latest power-saving and performance-enhancing technology.
The heat from the internal conduction-cooled modules is conducted to sidewall heat exchangers, where it is dissipated to the ambient environment by convection cooling or to an attached cold plate by conduction cooling. The system includes an integrated MIL-STD-704 28 VDC power supply and MIL-STD-461 EMI filtering.
About Extreme Engineering
Extreme Engineering Solutions, Inc. (X-ES), a 100% U.S.A.-based company, designs and manufactures Intel® and NXP (formerly Freescale)-based single board computers, networking products, storage products, power supplies, and system-level solutions for embedded computing customers. For further information on X-ES products or services, please visit our website: www.xes-inc.com, call +1 (608) 833-1155, or email us at [email protected].
Featured Companies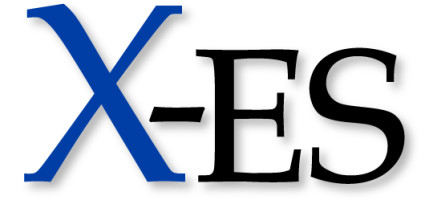 9901 Silicon Prairie Parkway
Verona, Wisconsin 53593